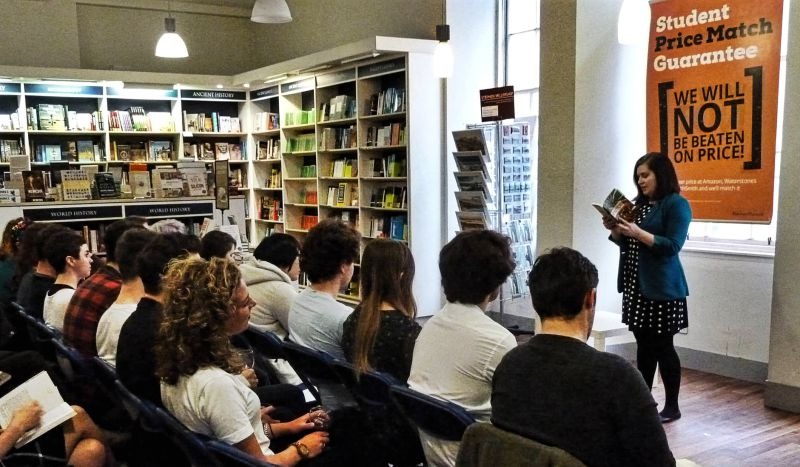 Bio
Lexie Angelo is a storyteller, writer, and communications professional. She holds a Master's with Distinction in Creative Writing from The University of Edinburgh and a Bachelor of Arts from Royal Roads University.

Her career spans fifteen years of progressively senior experience in public relations, advertising and communications. She is a creative self-starter, voracious reader, and culture enthusiast. She builds world-class teams, delivers campaign results and is a respected member at any executive leadership table. Her client roster includes Hockey Canada, Xerox, Suncor, Dow AgroSciences, Shaw Communications, and the City of Calgary.

Lexie is an award-winning writer. In 2018, she was the recipient of the Carlyle Norman Scholarship for Emerging Literary Artists Endowment, and was awarded a residency at The Banff Centre with award-winning writer Ayelet Tsabari. Her chapbook titled A Rough Season was released in 2020 by Loft on Eighth Press. As well, her work appears in anthologies including: From Arthur's Seat by Egg Box Publishing (UK) and The War Memory Project by the Alexandra Writer's Centre (Canada). She is a member of the Writer's Union of Canada, Society of Young Publishers and Society of Authors. Her work has also appeared in Culinaire Magazine, 5 on the Fifth, Neon Books and The Flexible Persona Magazine.

Lexie routinely performs her short fiction work to international audiences and advocates for the literary arts. She is the Chief Editor of The Selkie Publications CIC, a UK-based publisher dedicated to publishing under-represented voices. 


Memberships
The Writer's Union of Canada
Writer's Guild of Alberta
Scotland Society of Young Publishers
Society of Authors, United Kingdom
Volunteer
Board of Directors, Alexandra Writers' Centre Society (2016 - 2019)